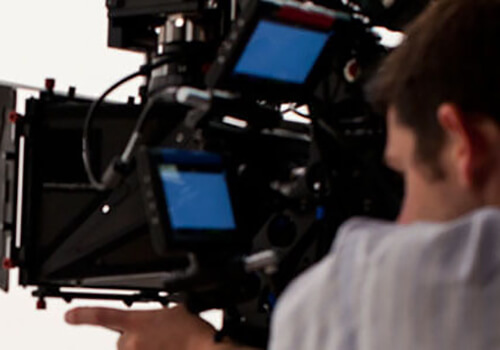 Stereoscape Oy is a Finnish company that specialises in 3D production services. Founded in 2007 by a group of young Finnish film-makers, the company is one of the pioneers in the sector. Stereoscape has now moved into the Russian market and currently has an office in St. Petersburg. Nopef granted financing for the project in 2011.
Stereoscape supplies complete solutions in the field of 3D production, including film recording and post-production. In order to deliver such a comprehensive package of services, it is essential to have a strong network of partners. This, in turn, demands internationalisation of the business. Moreover, the rapid pace of technological development places high demands on the company. On the basis of a market survey that Stereoscape commissioned, the company decided to carry out a feasibility study of the Russian market. The survey showed that Stereoscape is a forerunner in its sector in the Nordic region, and the company decided to utilise this position to build up a partnership network in Russia as well. Russia is the sixth-largest film market in the world and has a long tradition in 3D production.
From the very start, Stereoscapes strategy in Russia has been to work closely with firmly established local partners, and the company has therefore entered into partnerships with suitable operators in both St. Petersburg and Moscow. Stereoscape is currently working on several projects in Russia, and in December 2012 three fashion films made by the company competed at the third international 3D Stereo festival in Moscow, where the company was highly praised for the quality of its productions. Quality is also the parameter that Stereoscape uses as its competitive edge on the Russian market.
3D is enjoying strong growth in Russia. For example, sales of tickets to 3D films rose by more than 200 per cent in the period 2010–2013, a number of new domestic films shot in 3D will be premièred in 2013, and performances from the Mariinsky Theatre will be transmitted live in 3D. On account of this positive development, Stereoscape will be focusing intently on the Russian market. The company also states that it will be continuing its active networking in Russia in order to market the Stereoscape brand and identify new business opportunities.
Stereoscape supplies knowledge-intensive services to makers of fiction, documentaries, advertising and event productions, 3D film recording services, conversion of 2D film to 3D, as well as training courses and consultancy services. The company combines its skills in the fields of film and technology to assist customers in developing high-quality 3D productions for distribution through cinemas, TV, mobile units and so on. In addition to operations in Finland and Russia, the company has subsidiaries in Great Britain and Sweden.
Picture: Stereoscape Oy