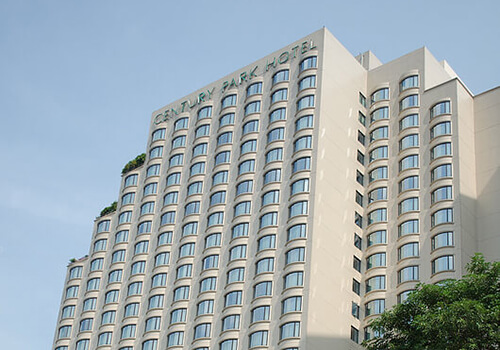 The Finnish company Ecompter Oy is setting up operations in Thailand to supply environmental services to the Thai hotel and congress industry. The companys services allow effective calculation and monitoring of the carbon footprint generated by a product, activity or service, which helps to establish the volume of greenhouse gases attributable to the specific enterprise. Ecompter started operating in 2008 and launched its service on the Finnish market the following year.
The company took the decision to set up operations in Huahin, Thailand, on the basis of a feasibility study co-financed by Nopef. Ecompter saw Thailand as an interesting location for establishment with appreciable market potential because a significant proportion of the countrys gross domestic product stems from the hotel and tourism industry. Meanwhile, viewed from a global perspective, Thailand has accorded little focus to environmental issues to date, nor to the marketing of sustainability. Against this background, Ecompter has identified major potential on the Thai market, along with sound opportunities to promote the competitiveness and knowledge of local players in the environmental field.
In connection with its establishment in Thailand, Ecompter has developed a special tool – CO2 Reduction Initiative – that allows the companys customers to collect and share good examples of how to cut consumption and reduce the carbon footprint linked to their business. "In this way, the participants function as collective consultants, with the network members helping one another," explains Ville Valorinta, CEO and founder of Ecompter.
The method behind Ecompters carbon footprint calculations is based on the GHG protocol (GreenHouse Gas protocol), a reporting system for measuring emissions of greenhouse gases. The carbon footprint calculator produces a CO2-equivalent key figure, calculated on the basis of three gases: carbon dioxide, methane and dinitrogen monoxide. Both direct and indirect emissions are included in the calculations, i.e. own energy production, use of own vehicles and machines, heating, cooling, electricity, refuse and water.
Ecompters calculations can be integrated into the hotels booking system, which makes it possible to compare one hotel with another. As such, it provides genuine added value for the hotel guests.Huahin is the most important growth area for eco-tourism in Thailand today, and there are around 500 hotels in the region. According to Ecompter, visitors to the area have appreciable purchasing power, they are well-informed and they take arguments for sustainable development into account when making decisions about purchases of services.
Photo: Jen Hunter