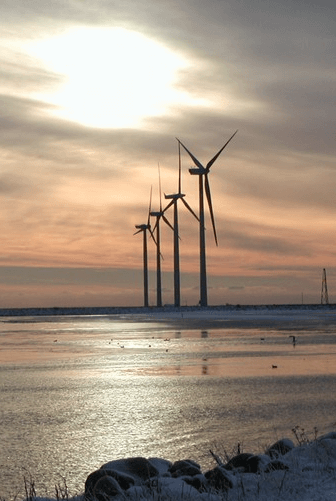 The Danish company Mita-Teknik A/S, a supplier to the wind energy sector, has recently set up operations in the United States. The company develops, manufactures and sells electronic control systems to wind turbine manufacturers.
Mita-Teknik has completed a feasibility study on the US market, partly financed by Nopef, and the company has now set up operations in Chicago, which is home to a growing wind energy cluster. According to Mita-Teknik, Chicago has a central position in the American wind power industry and the company believes there is a substantial growth potential in one of its most strategically important markets.
Mita-teknik has decided to examine the US market for several reasons. Firstly, the United States is the biggest market for wind energy in the world and Mita-Teknik had noted that its products were in great demand. Secondly, wind energy capacity has increased by around 30 per cent annually in recent years, with all the major wind turbine manufacturers expanding and building new factories. For Mita-Teknik it is essential to be able to provide service, maintenance and customer support locally in the United States.
The companys principal market is complete automation systems for wind turbines, and Mita-Teknik is focused on investments in environmental improvements, quality, development and IT security. Mita-Teknik serves customers all over the world from its units in Denmark, Ukraine, Spain, India, China and now the United States.
Since Mita-Teknik established a base in Chicago, the company has noted a sharp rise in interest and has booked numerous orders – a trend that the company naturally hopes will continue for many years.
Picture: Tom Jensen/norden.org