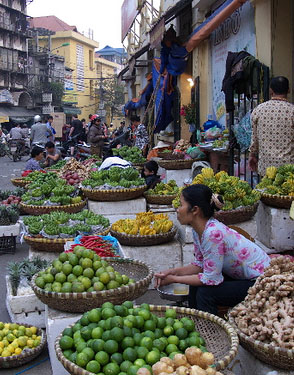 System Cleaners A/S is based in Aalborg, Denmark, and supplies cleaning equipment and services to the food industry. The company has now established a subsidiary in Hanoi to deal with sales and technical support for its products on the Asian market. System Cleaners is also expanding its operations with a local warehouse of spare parts and test equipment.
A feasibility study has revealed that there will be a major demand for System Cleaners products in Vietnam and the rest of Asia. Firstly, Vietnam is a major exporter of fish and seafood, with a rising population that is increasingly demanding processed foods. Secondly, the authorities in Vietnam are committed to changing the industry structure and supporting the development of major producers in the suburbs, with control systems similar to those used in Europe.
Financial and demographic developments in Asia make Vietnam an attractive market for the industrial production of foods. Some of the largest international food companies are investing heavily in Asia, and these companies demand automatic cleaning systems such as the ones that System Cleaners Asia Ltd. is equipped to sell, install and maintain.
System Cleaners operates a laboratory – Cleaners Lab – in Denmark. It is here that the company develops products in close collaboration with a number of leading technology providers and food companies.
Photo: Du Hangst