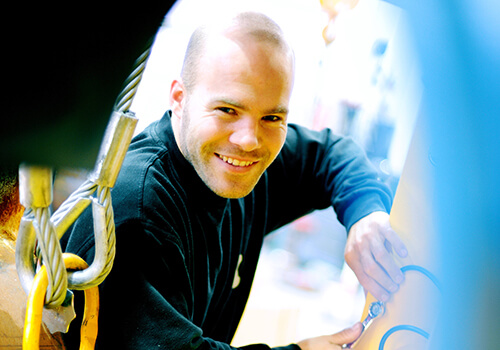 The Norwegian company IK Stavanger AS has established a joint venture in Saudi Arabia with the objective of starting production of "pigging" equipment, which is used to carry out inspection and service assignments in oil and gas pipelines. IK Stavanger is the majority shareholder in IK-Saudi and plans are already being drawn up for constructing the factory. Christian Bull Eriksson, CEO of IK Stavanger, relates that a plot has been secured and the company expects to initiate the construction phase around the turn of the year.
The factory in Saudi Arabia is to be staffed locally and will feature engineering, production and service departments. The technology will be licensed from IK Stavanger and the intention is to supply the entire Gulf region, with the emphasis on Saudi Arabia as the largest market in the area. The decision to launch operations in Saudi Arabia was taken on the basis of a feasibility study of the region that was partly financed by Nopef.
Pigging can be carried out without interrupting the flow through the pipeline and makes it possible to inspect and clean pipes by using what is known as a "pig", which is run through a limited section of the pipeline.Pigging technology thus helps to improve safety in the oil and gas industry while simultaneously reducing environmental impact.
After founding a subsidiary in the UK in 2011, IK Stavanger has focused on additional expansion. The company has determined that the Middle Eastern market is one of the most interesting in the world with regard to the production and use of pigging equipment. Production in the region is currently limited, with most equipment being imported from other parts of the world. Saudi Arabia is home to the biggest market in the region, accounting for more than 50 per cent of the pigging consumption. As such, demand is high among local players for the establishment of a pigging equipment factory in the country.
IK Stavanger is currently one of the biggest suppliers of pigging products in the North Sea. The production of pigging equipment demands years of expertise combined with modern technology – to which IK Stavanger has full access on account of extensive experience in making deliveries to the offshore market in Norway. IK Stavanger is active in multiple business areas today: specialist technical solutions designed specifically for the subsea market, instrumentation and calibration, torque tension including training and product hiring services, Pipe Intervention Services, and production of pigging equipment.
Picture: IK Stavanger AS