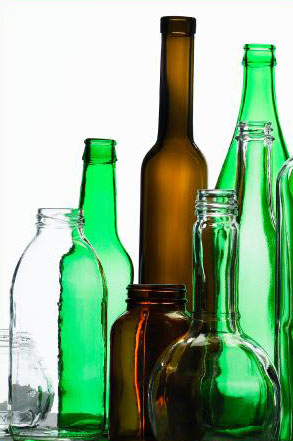 Uusioaines Oy from Forssa, Finland, has founded Novoglass, a subsidiary in Russia. A feasibility study revealed that there is an excellent market for Uusioaines services in and around St. Petersburg, and that the current operators make very little use of glass cleaning technology. In addition, the industrial and commercial sectors in Russia recycle glass to only a very limited extent – there is no deposit system in operation in the country, for example. Around 15,000 tons of glass are recycled annually in St. Petersburg at present – while the potential is estimated at 120,000 tons per year.
The citys refuse problems are increasing steadily, and clean, recycled glass is in great demand. Some large companies have already been banned from delivering refuse directly to the local dump and are being obliged to initiate working relationships with recycling companies.
Novoglass commenced operations in St. Petersburg in autumn 2011. The company is focusing on the importation and marketing of Uusioaines own products, i.e. glass cullet and foam glass, and is working continuously to research the market with a view to setting up an industrial operation and starting to recycle glass.
The companys business includes the collection and cleaning of recycled glass, i.e. sorting and polishing glass cullet. In Finland, Uusioaines processes more than 75,000 tons of recycled glass every year at its cleaning plant in Forssa.
Photo: www.uusioaines.fi