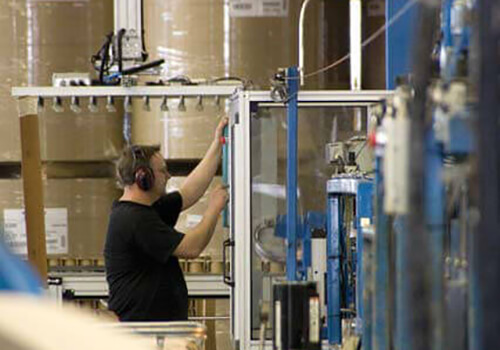 Eltete TPM Oy is establishing a local cartonboard pallet and packaging material factory in Dubai to supply local industry. The company is an international group specialising in the manufacture, marketing and sale of recyclable transport packaging and solutions. The products are manufactured from recycled cardboard. The companys feasibility study has revealed strong demand for such products in the United Arab Emirates. The project is co-financed by Nopef.
Eltete TPM is delivering a fully automatic production line to Dubai in order to meet the requirements of the United Arab Emirates market. The client company has already received its first order and is planning to start up operations during 2012. The production will initially target the area around Dubai Logistics City air freight terminals and nearby industry. The companys CEO, Bo Österman, believes that cartonboard production for the Dubai air freight terminal project alone will account for many millions of units over the next few years.
Eltete TPM has also identified opportunities for further expansion in the Middle East. The company has entered an agreement for future deliveries of production technology to several countries in the Middle East. Eltete TPM has more than 30 years experience of the industry and currently manufactures transport packaging in 14 countries and sells its products in more than 60 countries. The companys technological development takes place in Finland.
Photo: www.eltete.fi