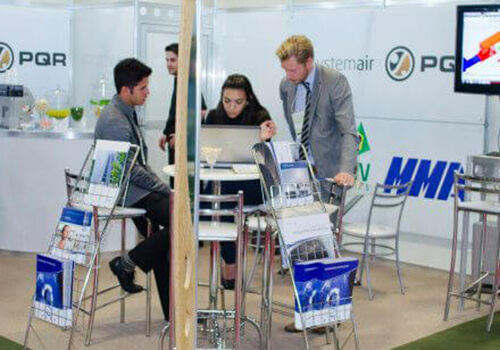 PQR Consult AB (PQR), a Swedish engineering and consultancy company that specialises in installation technology for the construction sector, has established a subsidiary in São Paulo, Brazil.
PQR International do Brazil Ltda
is to provide services in the fields of energy, cooling recovery, lighting management, light design and acoustics, 3D-project planning and visualisation.
PQR takes on the role of consultant in the early phases of the construction process. By ensuring that all technical and technological systems interact seamlessly, it is possible to achieve major energy savings – and to minimise environmental impact – in construction projects. Mikael Bisther, CEO of PQR International, has noted that there is a great deal of interest in energy and environmental issues in Brazil, even though the certification of buildings and smart energy systems are relatively new concepts in the country.
PQR was granted financing from Nopef in 2010 for a feasibility study of the Brazilian market, in order to boost its competitiveness. PQR identified appreciable market potential in Brazil for its services and skills in the field of installation technology, and decided to establish a permanent representation in the country.
Brazil is the leading economic power in South America, and comprehensive construction projects are underway in the country – in connection with the World Cup in 2014 and Olympic Games in 2016, for example. According to PQR, the engineers and construction companies in the country are highly skilled, and the architects are among the best in the world. However, there is a shortage of skills in establishing installations that interact efficiently with each other. PQR is convinced that the growth which will inevitably be generated through the high-profile sporting events will boost demand for new, modern buildings. As a result, the market for PQRs services will continue to grow in the wake of the World Cup and Olympic Games.
Mikael Bisther explains that PQR has come a very long way since the company first started planning operations in Brazil. PQR has already established contacts and presented proposals for five of the Olympic arenas. "We are enthusiastic and optimistic about the future of PQRs branch in South America, and we are certain that PQR will make its mark on the continent," concludes Mikael Bisther.
Photo: PQR Consult AB