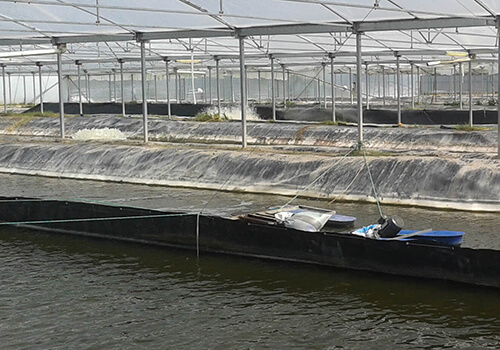 Storvik Biofloc AS has established representation in Mexico through the joint venture project
Storvik Biofloc Mexico.
The Norwegian company develops technology in the field of aquaculture and delivers turn-key facilities for land-based fish farming.
During the feasibility study, which was co-financed by Nopef, the company noted clear interest in biofloc technology. The fish farming industry in Mexico is experiencing very strong growth, and authorities in the country are keen to see an increase in the cultivation of Tilapiafor national consumption and for export to the United States – where consumption is currently increasing by around 15% annually.
Storvik Bioflocs technology is based on a contained system for land-based fish farming without water emission and with minimal energy consumption. In addition, the process does not involve draining, which means that fish can be farmed closer to the target market. The method is considered to be competitive in Mexico as the country has limited water resources. It is also environmentally friendly and requires only modest investment. The Mexican State is subsidising the development of aquaculture by providing up to 50% of the financing in combination with low interest loans for the remaining costs.
At present, Storvik Biofloc is working to convert a fish farm in Mexico to accommodate biofloc technology, and according to Knut Måløy, Chairman of the Board, the farm is scheduled to start operations in spring 2013. At the same time, the company will begin selling the technology itself to potential customers. Sales will be handled locally, backed by staff in Norway. "Local knowledge and the local contact network have proved crucial to our establishment in Mexico," states Knut Måløy.
Photo: Storvik Biofloc AS