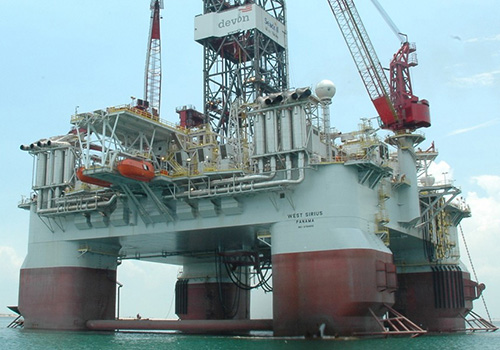 The Norwegian company Axess AS has opened a subsidiary in Houston, Texas, to supply inspection and integrity management services to the offshore oil and gas industry in the United States. The establishment of Axess North America Inc. was completed following a comprehensive feasibility study that was partly financed by Nopef. The new enterprise has already completed inspection assignments and concluded service agreements with companies operating in the region.
Christian Nerland, CEO of Axess NA, is confident that the American subsidiary will continue to grow and invest in staff, equipment and technology over the coming years. "The oil and gas industry in the United States – particularly in the Gulf of Mexico – is expanding rapidly at the moment, and skilled engineers and technicians are in great demand," explains Christian Nerland.
Axess was originally founded in Molde, Norway, in 1998. In addition to the subsidiary in Houston, the company operates today in Singapore, Rio de Janeiro, Orkanger, Kristiansund, Bergen and Trondheim. Since its establishment Axess has built up a reputation as a world leading operator in the field of integrity management for offshore installations. Through its products and services, the company improves safety and reduces the risk of accidents and pollution from offshore installations. Axess is a specialist in a range of areas including inspecting and maintaining cranes, and performing service procedures on lifting and drilling equipment for the oil and gas industry.
According to Axess, close collaboration with the companys staff in Norway, Brazil and Asia is required to position the company for future projects in the United States. "We have to remain relevant and to react quickly to customer requirements and market changes," emphasises Christian Nerland. Axess is initially focusing on inspection services, but the company is confident that conditions are in place to allow it to expand into other engineering services in the future.
Axess relates that its establishment in the United States was facilitated by a very business friendly climate and a highly developed infrastructure. The rapid growth within the oil and gas industry has, however, resulted in rising salary levels combined with time-consuming and challenging recruitment processes to attract skilled and qualified staff. "We are convinced that by focusing on marketing and sales – combined with delivering high quality solutions to existing customers – we will achieve excellent results in the future," concludes Christian Nerland.
Picture: offshore.no