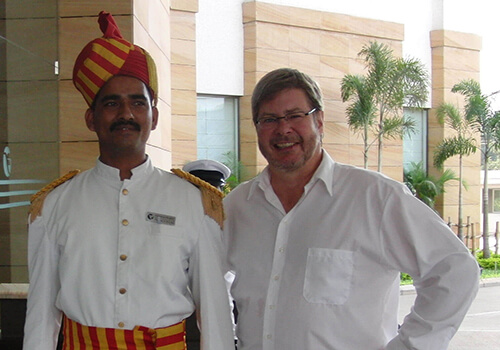 The Swedish company Prevas AB is currently working hard to establish a presence on the Indian market following completion of a feasibility study that was co-financed by Nopef. Prevas is an IT enterprise that specialises in developing what are known as embedded systems in the fields of software, electronics and mechatronics for its customers R&D departments, as well as IT solutions designed to boost the efficiency of production processes.
As many of the companys customers have sections of their R&D and production activities in Asia and the Middle East, Prevas decided to perform a feasibility study of the Indian market. This has now resulted in the establishment of Prevas India System Development Private Ltd. in Bangalore.
During the initial phase of the business, the Indian subsidiary has developed what it calls the Prevas Smart-Shoring concept. This involves the company offering to run development projects in India for its Nordic customers. The Indian subsidiary has already completed close to ten projects within the companys principal areas.
Prevas AB is now working to launch the next phase of its venture in India: starting local sales to companies in India. Björn Andersson, Senior Vice President, Business Development, says: "selling our services in India represents quite a challenge because Indian customers are extremely discerning when it comes to low-cost services, and the competition is incredibly tough". He goes on to explain that Prevas will therefore start by contacting European companies that are already represented on the Indian market.
Picture: Prevas AB