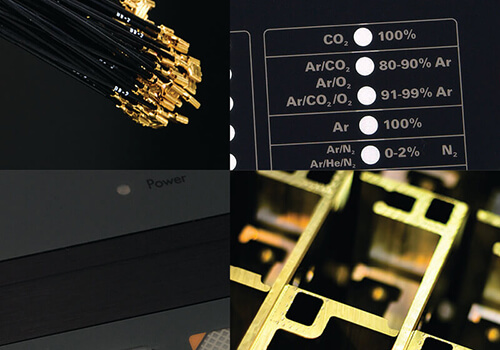 Mekoprint A/S has founded a subsidiary in China – Mekoprint Hong Kong Ltd. – to run operations on the Asian market. The project was completed with feasibility study funding from Nopef. The company manufactures and supplies graphic and electronic components to industrial clients.
Solar cell technology is the companys newest product area and has been developed in collaboration with the Risø campus at DTU – Technical University of Denmark. The technology for plastic-based solar cells makes it possible to manufacture completely new and trail-blazing products such as wireless sensors and communication units where the energy is supplied from solar cells rather than from batteries.
Mekoprint will initially be focusing on selling its electronic products in Asia. However, the company is also working to establish a permanent office in the Hong Kong Science and Technology Park, which is home to a laboratory for thin-film solar cells. Technological development in China is opening up a host of new opportunities for companies such as Mekoprint. "It is crucial to our companys growth strategy that we remain close to this technological evolution, and that we have the opportunity to play an active role in it," states Søren Kold, General Manager at Mekoprint Hong Kong Ltd.
As the purchase volume in Asia has risen rapidly in recent years, resulting in several of Mekoprints customers setting up operations in Asia, the company decided to carry out a feasibility study in China. The primary objective of Mekoprints Asia division is to position the company closer to its existing partners on the market and to develop its supplier and partner portfolio within new product areas. In this way, the company can guarantee its customers high-quality products at competitive prices. The physical proximity to all the Asian markets also makes it easier to deal with any quality issues that may arise. However, product development will remain based in Denmark at present, to guard against the risk of illegal copying.
Mekoprint has a broad product portfolio consisting of flexible PCBs (FPC), graphic overlays, EMC shielding, cable harnessing, operating solutions such as keypads, metal signs, metal components such as panels, metal parts and solar cells.
Mekoprint was founded in 1954, when it manufactured metal plates for labelling engines, pumps and agricultural machines. Since then, the company has developed into a hi-tech company active in five business areas.
Picture: Mekoprint A/S